BURQUITLAM | COQUITLAM WEST
BURQUITLAM LOUGHEED | COQUITLAM WEST
<<< CLICK on pics for MLS listing
BURQUITLAM LOUGHEED aka COQUITLAM WEST NEIGHBOURHOOD GUIDE
The Burquitlam-Lougheed area is composed of a number of unique and established neighbourhoods. With a population of over 20,000 and approximately 370 businesses, the planned growth is for 15,000 new residents in 20 years. Covering 1,400 acres along the key North Road/Clarke Road corridor, the Burquitlam-Lougheed area connects with Burnaby to the west, Port Moody to the north, the Trans-Canada Highway to the south, and borders on the Austin Heights and Maillardville neighbourhoods to the east.
BLNP – Burquitlam-Lougheed Neighbourhood Plan
Burquitlam-Lougheed is a very important area for growth as part of Metro Vancouver planning. The Evergreen SkyTrain along North and Clarke Roads represent a major, regional transportation investment and it is stimulating significant new growth. The BLNP (adopted 2017) has a 20-25 year plan for this growth to be transit oriented with commercial transit villages, retail areas and high density areas near the skytrain corridor. Additional growth with allow mixed growth with exisiting low density residential areas. This plan will also look at new types of multi-family units in specially designated areas.
Burquitlam is leading the way for urban living areas with City of Lougheed and many new developments surrounding Lougheed Town Centre and Burquitlam Stations on the Millenium skytrain line. There is lots to do including some great new businesses attracting students, professionals, mature families. It is a promising place for families who are looking to put down roots without missing out on the best parts of urban living with cool co-working places, fantastic shopping, diverse cuisine, craft beer, and nearby outdoor activities. Burquitlam has vibrant hubs of culture and outdoor recreation, and provides a serene, yet connected, place for growing families. Many vancouverites already come out to meet friends at places like popular TapHouse Coquitlam or Choco Coo Cafe. Future planning for YMCA centre at Burquitlam Park site is attracting further interest in this vibrant exciting area.
| | |
| --- | --- |
| Burquitlam Park | Planned YMCA community centre 2021 |
| Miller Park | trails |
| Oakdale Park | playground grass hockey |
| Mountainview Park trail, Burquitlam Park trail | |
| Cottonwood Park | water play area, tennis courts, a multi-sport court, diamond and sports field, games tables.​ |
| Burquitlam community Garden Park | |
| Blue Mountain Park | beautiful urban forest, a variety of sport and recreation |
| Brookmere Park | Playing field, baseball |
| Guilby Park | playground |
| Burns Park | trails |
| Lower Lougheed Park | playground, sport court |
| Lyndhurst Park | |
Burquitlam is a planned community that is transit oriented with its west border skytrain route along North and Clarke being designated as commercial and retail and high density living. This area has every convenience and lots of shopping. The North Road area is also known for its variety of Korean shops and restaurants. In fact North Road area is the largest Korean shopping district in Metro Vancouver.
| | |
| --- | --- |
| The City of Lougheed Shopping centre | |
| North Road & Clarke Road | This area along the skytrain route has lots of commercial retail shopping. |
| United Blvd and Woolridge St & IKEA | Many Furniture outlets and warehouse centres |
| Burquitlam Plaza | |
| North Road Plaza | |
| Cariboo Centre | |
| Restaurants along Lougheed and North Rd | This area is a Foodie's Delight. There are too many restaurants to fairly name. You will find a variety of Canadian, Korean, Japanese, Italian, Vietnamese,Pub grill, Fusion cuisine, etc. |
| | |
| | |
| | |
| | |
| | |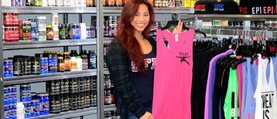 | | |
| --- | --- |
| YMCA community centre planned at Burquitlam Park site | Development plan for 2021 |
| Share Family Community Centre | |
| Vancouver Golf Club | |
| Burquitlam Community Park | |
| SUCCESS Burnaby Coquitlam | |
| Place Maillardville Community Centre | New building planned with 20mill invested. |
| The Taphouse Coquitlam | |
| Choco Coo Cafe | |
| Joey's Coquitlam | |
| Lougheed Village Bar & Grill | |
| Jimmy's Place | |
| Danceforce, Dance Box, Kids in Motion Dance Studio, Move Studio, Royal City Swing, Arthur Miller Dance Coquitlam | |
| Lindbjerg Academy | Dance school |
| A3 District Gym | |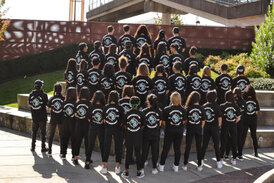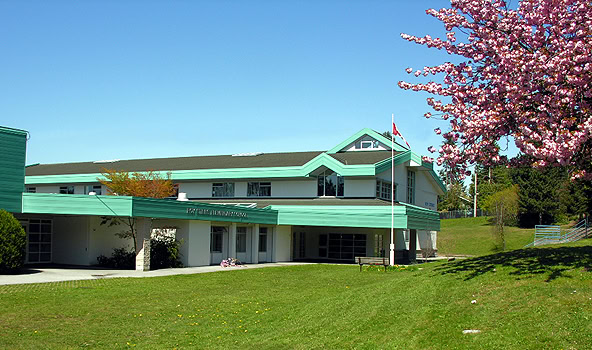 COQUITLAM WEST
Get SOLD Prices and Market Insight
View recent sold prices
Average asking prices
How fast are homes selling?
Is it a buyers or sellers market?