VANCOUVER STRATHCONA
<<< CLICK on pics for MLS listing
Strathcona is just west of Hastings and is close to the Downtown core. It is a bit of a hipster hideout with a mix of industry (high end rugs, custom guitar luthiers, food importers), Retailers, and residents who love being close to downtown. The industrial waterfront border known now as Railtown is full of lofts, converted warehouses and apartments overlooking the water.
There is a lot of renewed interest in this area from younger single and new family populations attracted to the renovated industrial artistic feel of the areas like Railtown. You will find no shortage of lifestyle products around as well as breweries and coffee brewing companies in this area. Pandora park, Powell street, and Stewart streets offer strolling with a coffee. There are also home furniture, textile, rug, art, and lifestyle stores to visit and enjoy.
Influenced by the mix of light industrial, retail, and art, there is interest from the artistic or enthusiast community to live/work there. There are a number of artists studios, lofts, and live/work spaces and draws the attention of Eastside culture crawl in November to explore visual arts and crafts. Woodland Park offers a garden feel with interesting totem gardens to appreciate First Nations art.
Railtown
Railtown is located on the northern tip of Strathcona and Downtown East along the waterfront.
| | |
| --- | --- |
| Pandora Park | Playground |
| Oppenheimer Park | Playground |
| Hastings Community Park | Playground |
| Burrard View Park | Playground |
| McGill Park | |
| Crab Park | Playground |
| | |
| | |
| | |
| | |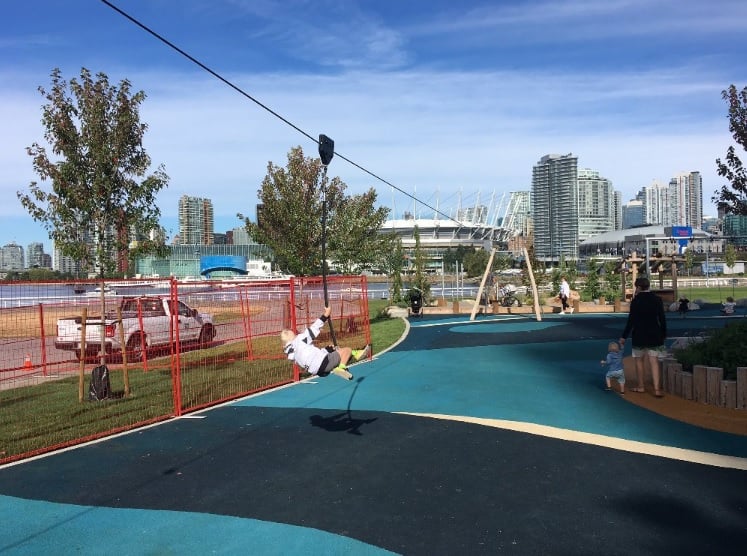 | | |
| --- | --- |
| Scandalicious | Scandinavian cafe meals |
| Lots of breweries and coffee brews in this neighbourhood. Perhaps the most extensive choice in one area. | Parallel 49, Andian Brewing, Callister Brewing, etc. |
| Storm Brewing Ltd | Tasting tours |
| Back and Forth Bar | Craft beers with ping pong, snacks, games |
| Alibi Room | Trendy spot with Taps and Brew with locally sourced food menu |
| | |
| | |
| | |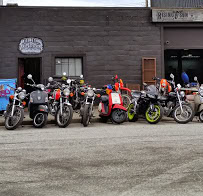 Motorcycle enthusiast shop. An example of the creative light workshops and studios in the area.
With Downtown, Gastown, and Hastings-Sunrise surrounding Hastings neighbourhoods, there is no shortage of entertainment or relaxation for foodies or hipsters looking for fashion, arts, home furniture, or just to enjoy the industrial feel of the neighbourhood.
| | |
| --- | --- |
| Eastside Culture Crawl | Visual Arts and crafts festival |
| Powell street festival | Oppenheimer Park |
| Liquids + Solids | Soup + Sandwich |
| Antique Market | |
| Hotel at The Waldorf | Great Restaurant |
| Lots of boutique coffee | along Powell, |
| Breweries | along waterfront |
| | |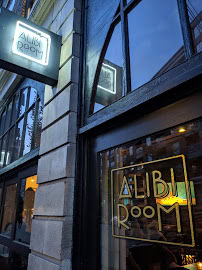 Popular trendy bar bistro and after party location
Example of the art featured in Eastside Culture Crawl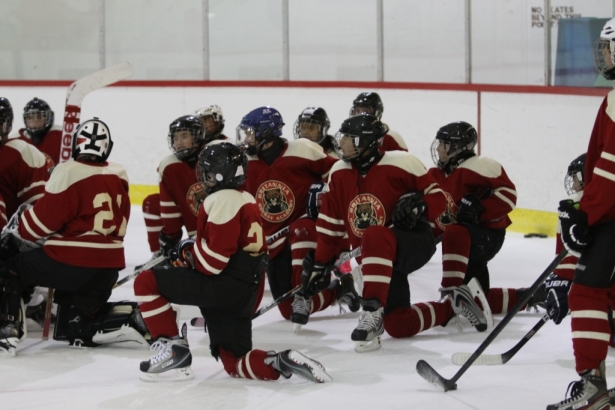 Hockey Academy at Brittania
VANCOUVER STRATHCONA
Get SOLD Prices and Market Insight
View recent sold prices
Average asking prices
How fast are homes selling?
Is it a buyers or sellers market?