How will Port Coquitlam's budget affect my property taxes?
Port Coquitlam's 2020 Budget
Vincent Chan is a Director and partner at Meryl.REALTOR. His background includes Business Development | Strategic Marketing for real estate and law firms. Formerly he was a Director of Development & Marketing at Electronic Arts. His passions include architecture, interior design, writing, photography and design. You can reach him via email: [email protected]
2020 Budget and property taxes for Port Coquitlam
Now that the 2020 budget has been drafted, and armed with our property assessment values, many people wonder how their property taxes will be affected. This blog will summarize how to estimate your property tax increase or decrease in Port Coquitlam. For those that want a little more detail about how BC Assessments and Property Taxes are related, please refer to our Blog on how property tax relates to BC Assessment.

Residents of Port Coquitlam will be happy to hear that for 2020 there will be a low property tax budget increase of +0.48%.

As of January 27, 2020, the city of Port Coquitlam mailed out and notified residents of the proposed budget. 2020 being the 1st year in a 5 year plan. Public feedback will be collected from Jan 28 through Mar 1, 2020 (online feedback available here). The infographic below shows how the 2020 budget was allotted at a high level.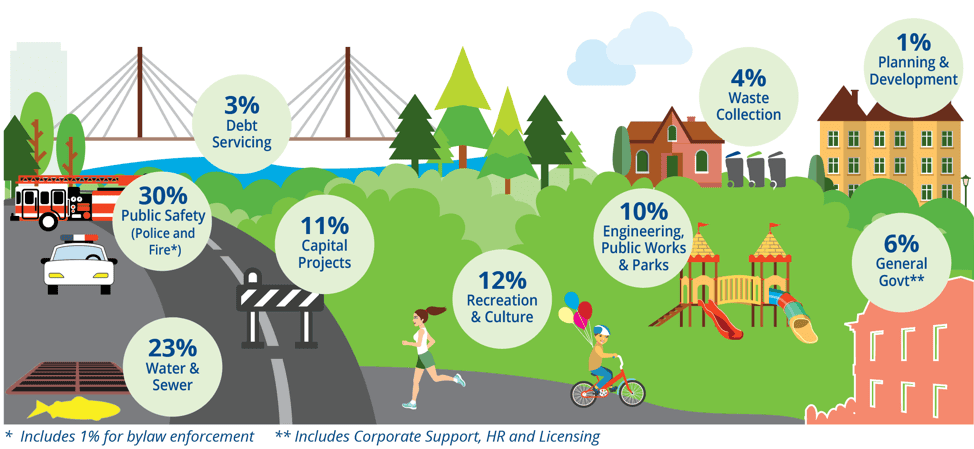 My BC property assessment decreased, but Port Coquitlam's tax budget increased by 0.48%. Will my property taxes increase or decrease?
How to estimate whether my Port Coquitlam property taxes will increase or decrease?
Because this is a common question, and one that can cause confusion, I will summarize the relationship. Property taxes are related to BOTH your BC Assessment value AND the Port Coquitlam tax budget.

The budget determines the tax rate or "mill rate", while your BC Property Assessment – or rather, how your assessment compares to the average assessment – determines whether your tax share will increase or decrease from last year.

Overall, Port Coquitlam residential assessments decreased an average of 8.97% from last year. However, this does not mean your property tax bill will decrease by 8.97%.

Your increase will be based on how the change in your home's assessed value this year compared to the average change for other Port Coquitlam homes (-8.97%).
Here are the steps to check how your property taxes will increase or decrease.
1) Find your BC Assessment notice or check online.

2) Calculate your property assessment percentage increase or decrease compared to last year with this formula:

3) If your calculation of percentage assessment change…..
---
Frequently Asked Questions
When are property taxes for Port Coquitlam due?
Property tax bills are mailed out each year in mid-May and taxes are due early July.
What is the Homeowner Grant?
You may Save on your property taxes if you live in your home. TIP: claim the homeowner grant online.
Does a drop in BC Assessment value mean a proportional drop in property taxes?
No. Each municipality uses the BC Assessment to determine how to distribute its property tax burden. For example, the city of Port Coquitlam elected to raise its property taxes by 0.48% in 2020 and this increase will be shared amongst property owners. To determine how much your property tax differ from the +0.48% depends on how your assessment compares with the average assessment in your property class.
LEARN ABOUT BC PROPERTY ASSESSMENTS VS MARKET VALUE
How do I keep updated on my home's market value?
While the British Columbia Assessment (BCA) provides a good baseline for estimation, there are many other factors that go into a home market evaluation. You can keep up to date in a variety of ways:
---
---
NEIGHBOURHOOD MARKET INSIGHT REPORT
Get SOLD Prices and New Listings
View recent sold prices
Average asking prices
How fast are homes selling?
Is it a buyers or sellers market?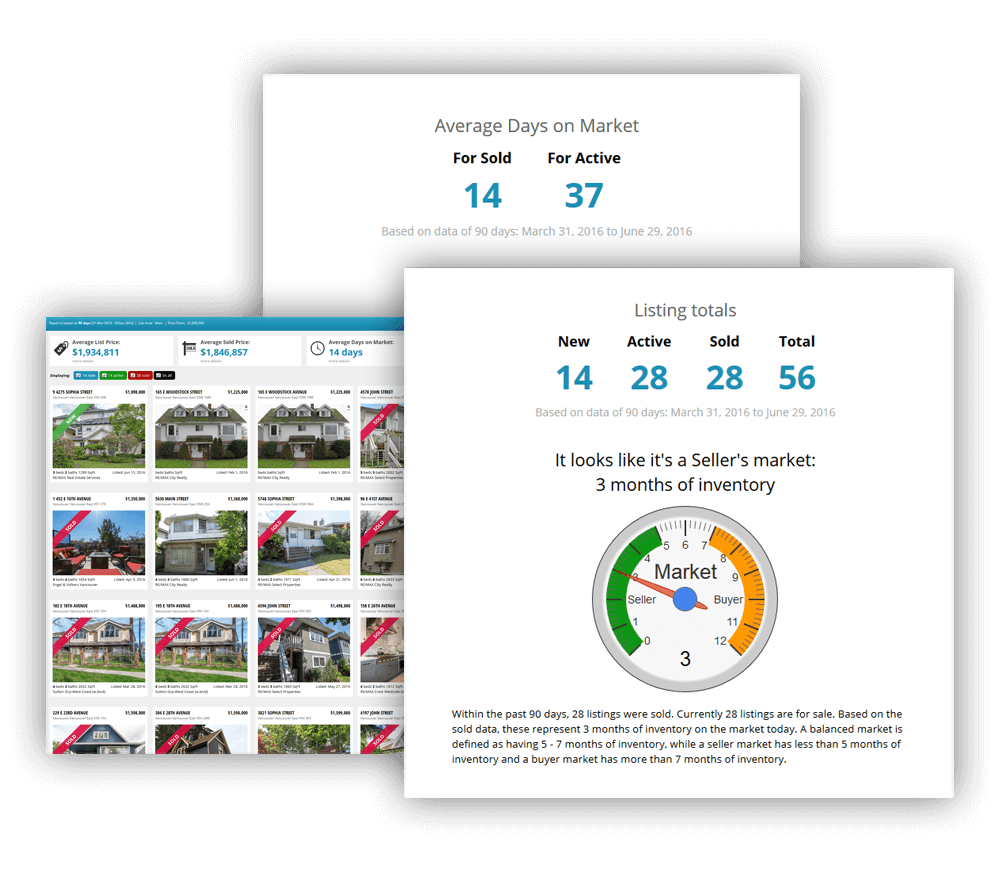 ---
---