UNAUTHORIZED SUITES BURNABY
ILLEGAL OR UNAUTHORIZED SUITES BURNABY 2019 fee changes
SECONDARY SUITE PROGRAM
Vincent Chan is a Director and partner at Meryl.REALTOR. His background includes Business Development | Strategic Marketing for real estate and law firms. Formerly he was a Director of Development & Marketing at Electronic Arts. His passions include architecture, interior design, writing, photography and design. You can reach him via email: [email protected]
---
2019 Supplementary utilities fee form is a mandatory declaration due Nov 30 2019 on unauthorized suites in Burnaby
This Blog discusses Burnaby's new 2019 Supplementary Utilities fee declaration and the history of how it came into effect. Readers will learn how it was actually a reaction to the last phase of the 2013 Secondary Suite Program in Burnaby.
This blog will help Burnaby homeowners who may have been surprised by the 2019 mandatory declarations for supplementary utilities fees. Don't worry, this blog discusses how to submit it in time so you do not get hit by the late penalty fees. The new declaration started in October 2019, where all owners of single-family and two-family homes in Burnaby are be asked to fill out a declaration indicating whether or not they are renting out their home or any suite on the property.
Readers will learn about the difference between illegal and legal rental suites in Burnaby. We will also discuss the risks that illegal suites impose on their homeowners.
For those that would like to remove risks and legalize their suites, we summarize some steps for the city of Burnaby.
History of Burnaby's Secondary Suites Program and its effect on illegal, unauthorized suites in Burnaby.
To understand the birth of the 2019 Supplementary Utility fee, we'll review a quick history of the Secondary Suite Program that was meant to increase the rental suite stock in Burnaby. In 2013 the Secondary Suite Program was announced with changes that would come in 3 phases to address adding rental stock using secondary suites. This was welcomed because secondary suites required little government involvement and many suites already existed so that results were quick. BC building codes and city bylaws would regulate the building, renovation, and licences for rental suites.
Phase 1 & 2: Burnaby's Secondary Suite Program was planned in 3 phases. The program's phased implementation began with amendments to the city's zoning bylaw, the creation of the home rental business bylaw, the application of B.C. Building Code provisions, and associated administrative changes. By 2014 over 530 existing suites were granted grandfathered status as "non-conforming but legal suites" as acceptable unauthorized suites burnaby. Additionally, over 252 permits were granted for new secondary suite construction/renovation. So far so good!
Phase 3: In 2015 the third phase of the Secondary Suite Program kicked in. The city wanted to add some enforcement action on illegal suites. Although they did not want to completely enforce legalization of all suites, they implemented a licensing fee that would cover the extra utilities that the existing rental suites incurred. As shown below Burnaby used BC Assessment data to identify 6000 illegal secondary suites (suites with additional kitchens). Notifications were sent to all residents having suites with kitchens assessing a licence fee ($570/year) to cover the extra cost of providing increased water, sewer, garbage, and recycling services for the secondary suites.
Households
92,205
Household Income Statistics by Census Family Structure, Statistics Canada, 2016
Households that Rent
34,985
City of Burnaby numbers for 2017
Rental Suites
>8,746
>25% of all households rent secondary suites
Illegal Rental Suites
6,000
BC Assessment reported this to City of Burnaby
Unfair Assessments: Homeowners who did not rent out their suites were unfairly assessed but the city stuck with their process and asked homeowners to prove they did not rent out their suites. This process of guilty until proven innocent was distasteful for many Burnaby citizens. The new mayor Mike Hurley referred to the the implementation as a "stove tax" for the poor way in which it targeted all homes with kitchens in their suites. This was a significant step backwards for many homeowners who were considering offering up their spaces for rent but were concerned over the city's enforcement tactics – It was distasteful to a lot of homeowners.
Corrective action and the new Supplemental Utilities Declaration: Fast forward to 2019, Burnaby changed its policy. Burnaby has refunded the utility surcharge to more than 1,900 homeowners who said they did not charge rent on their secondary suite. In October 2019 a new mandatory declaration of rental suites dubbed "Supplementary Utilities Fee Declaration" was added and that is how this new declaration came to be.
November 30 2019 deadline – Burnaby's Supplementary Utility Fees Declaration Form
Starting in October 2019, owners of single- and two-family homes in Burnaby will be asked to fill out a declaration indicating whether or not they are renting out their home or any suite on the property. The deadline to return the form is November 30 (penalty for late filing is up $1,000 = 2 x $500 fees.) Declaration Form ». For 2020 the new declaration will also address those homeowners who rent out their home and do not live on the premises. Instead of additional utility fees, homeowners renting out the home will be required to pay a similar fee, by purchasing a House Rental Business Licence. The licence fee will be $570 – equivalent to the utility fee charged to homeowners with rental suites.
---
Looking to purchase houses for sale with basement suite in Burnaby?
It is best to work with a real estate agent that is familiar with Burnaby and its secondary suite programs to guide you.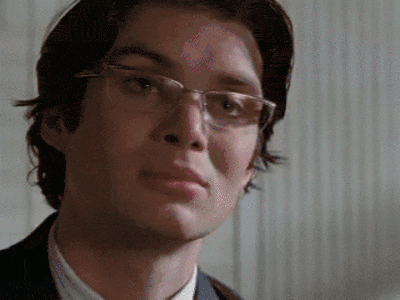 What is a secondary suite in Burnaby?
A secondary suite is a living area contained within a one-family dwelling. Secondary Suites have their own kitchen and living area and may share internal access with the main dwelling unit, but have their own separate external access door. It can occupy up to *40% of the square footage of the home. Some common space may be shared with the primary residence (example: laundry room). *There are a few special cases in dense areas like Burnaby UniverCity area where zoning allows secondary suites within apartments.
What a secondary suite is not…
A secondary suite is not a laneway house, nor a cottage house, nor an attached dwelling. Secondary suites are not allowed in multi-family buildings like townhouses, duplexes, or apartments UNLESS there is special zoning (like in UniverCity Burnaby where suites within an apartment may be allowed). You can only have 1 legal secondary suite per single family home. The suite can not have separate title, nor can it be stratified (unless special municipal zoning allows).
What is the difference between an illegal, unauthorized, or legal suite?
In BC, secondary suites are considered with a range of status:

Legal suite – a suite that has the proper zoning, meets building codes and permits and has appropriate yearly license/permit if applicable.

Family suite – a suite occupied by family members of the principal property resident has special status. Rental by family members are exempt from some of the requirements. For example, in a property with strata rental restrictions, family suites are exempt from the rental restriction.

Phase-out or suites with temporary approval for a limited number of years. Due to the history of city and BC legislation, some suites were granted temporary status.

Legally non-conforming suite – some older suites do not conform to modern building codes but the city has grandfathered in legal status.

Illegal suite – a secondary suite that does not have approval under city permits for a variety of reasons. Sometimes, they are just not declared because the owner is avoiding paying tax on the rental revenue or does not want to bear the cost of the upgrades or permits required.

Unauthorized suite – A suite that does not meet all the requirements of a legal suite. It is popularly used to describe secondary suites that meet most but not all legal requirements. For example, a secondary suite can meet all the basic legal requirements and have a kitchen, separate entry, bedroom, and bathroom but have issues with window size or ceiling height, fire separation. A common problem is lack of additional parking space.
What are the advantages of renting out my secondary suite?
Renting your approved secondary suite long-term is a great way to earn extra income while helping to provide additional housing for the communities in Burnaby.
I want my parents or children to live in the suite. Do I still need a business licence?
No, a long-term rental licence is not required if immediate family (parents, children, etc.) will live in the suite.
If I have an unauthorized suite in burnaby, should I complete the Burnaby Supplementary Utilities Fee Declaration
The declaration is mandatory for owners of all Single Family and TwoFamily Dwellings in the City of Burnaby. Late fees of $500 for late initial submission and failure to notify of change within 30days of submission are levied. Interestingly, there is even a specific entry stating declaration that: "a) The property contains a suite of any form, whether authorized or not under the City's Zoning and other bylaws (YES/NO)"
What if I have family members or a caregiver in my Burnaby suite?
Burnaby has an In-Law Suite Licence
In-Law/Caregiver suite licenses are issued to homeowners or to the principal tenant of a dwelling unit who wish to have an immediate member of his or her family or a caregiver share their home. Please note that only existing licensed in-law/caregiver suites are eligible for renewal of the in-law/caregiver suite license. New in-law/caregiver suites are no longer permitted because the City has implemented a Secondary Suite Program. Please refer to the Secondary Suite Program webpage for more information.
---
What are the risks in renting out an illegal suite?
The reality is that there are many homeowners who currently do not go through legalization of their suites; some may not be familiar with the procedures; some fear the costs will be too high; some avoid the taxes associated with declaring their suite. Regardless of why, here are some risks to consider:
If a suite is reported by the tenant, neighbours, or anyone that has a reason to report you (noise, disagreements, etc), it could trigger an inspection. The result may require you to bring your suite up to code and possibly lead to fines and penalties if you do not comply within timeframe.
Insurability of your suite or home is affected when safety permit standards are not met (examples include fire and electrical standards). During an insurance loss claim, homeowners who did not declare their illegal suite may find themselves violating the terms of their insurance agreement.
If you are in the process of purchasing houses for sale with basement suite, and you are using the income from the rental of the suite as a mortgage helper, the mortgage lender may reduce or even refuse the benefit of that income if the suite is unauthorized.
Many homeowners rely on discreet agreements with renters to avoid triggering a report but even so do not have control over third-parties like neighbours.
---
I am interested in legalizing my unauthorized suite in Burnaby. What do I need to do?
The benefits of legalizing your unauthorized suites in Burnaby include less risk of penalties and fees and increased value when selling a home. It is in your interest to understand the costs and effort involved to legalize a suite. The steps to legalize a suite are different in various cities due to different zoning bylaws. However, the general steps are similar. The Steps below are for Burnaby but I will list references below for other cities.
---
City Guides – Secondary Suites
---
Other Blogs you may be interested in
New Legislation on rental restrictions | READ MORE
In Dec 2018, BC's Housing Task Force report recommended strategies to increase the rental housing stock using secondary suites. There is proposed legislation to allow homeowners to be exempt from strata bylaws to restrict rentals. This is currently a hot topic and will be part of another blog if there is interest.