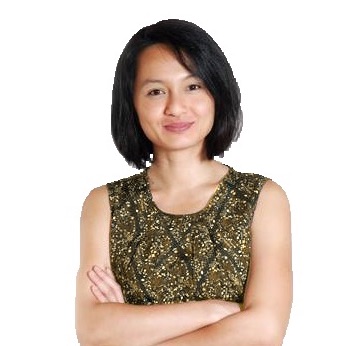 Author:  Meryl Hamdillah is a REALTOR with Sutton WestCoast Group and is an active community writer in Tri-Cities and Vancouver. If you are interested in a real estate or community topic in Tri-Cities or Metro Vancouver, feel free to call me.
Households
1,050,000
BC Stats Household projections.
Households that Rent
346,375
BC's Rental Housing Index.
Rental Suites
86,593
>25% of all households rent secondary suites: Planning and Development Vancouver/ Coquitlam.
Illegal Rental Suites
>15,586
>18% according to survey conducted by Square One Insurance.
Illegal or unauthorized rental or secondary suites in Greater Vancouver BC.
In Greater Vancouver, there are a high number of secondary suites that are unauthorized or illegal. Buyers are very likely to run into these properties. In this blog, you will learn about the risks of illegal and unauthorized suites. You will also learn about the benefits of secondary suites and what to do if you want to buy or build a secondary suite.
Looking to purchase or sell a home with a secondary or basement suite?
It is best to work with a real estate agent that is familiar with secondary suite programs to guide you. There are zoning requirements, bylaw questions and legal clauses that would need to be in the purchase contract; in other words, you should speak to an experienced agent.
What is a secondary suite?
A secondary suite in Greater Vancouver BC is often referred to as a nanny suite, rental suite, mortgage helper, in-law suite, or basement suite. These names give away some of their primary usage or benefit.
A secondary suite is a living area contained within a single-family home. It contains a cooking facility, minimally 1 bedroom and bathroom and a separate entrance. It can occupy up to *40% of the square footage of the home. Some common space may be shared with the primary residence (example: laundry room). *There are a few special cases in dense areas like Vancouver Downtown where zoning allows secondary suites within apartments and can be as small as 205 square feet.
A secondary suite is NOT …
a laneway house, nor a cottage house, nor an attached dwelling. Secondary suites are not allowed in multi-family buildings like townhouses, duplexes, or apartments UNLESS there is special zoning (like in downtown Vancouver where suites within an apartment may be allowed). Secondary suites cannot be on the top floor of a single family home (that is why most of them are basement suites.) You can only have 1 legal secondary suite per single family home. The suite will not have separate title, nor can it be stratified (unless special municipal zoning allows). A secondary suite will not be assigned a separate address by the City nor be eligible for separate services, such as garbage and recycling.
What is the difference between an illegal, unauthorized suite and a legal secondary suite?
In Vancouver and Coquitlam/Tri-cities, suites have a range of legal status.
Legal suite – a suite that has the proper zoning, meets building codes and permits and has appropriate yearly license/permit if applicable.
Family suite – a suite occupied by family members of the principal property resident has special status. Rental by family members are exempt from some of the requirements. For example, in a property with strata rental restrictions, family suites are exempt from the rental restriction.
Phase-out or suites with temporary approval for a limited number of years. Due to the history of city and BC legislation, some suites were granted temporary status.
Legally non-conforming suite – some older suites do not conform to modern building codes but the city has grandfathered in legal status.
Illegal suite – a secondary suite that does not have approval under city permits for a variety of reasons. Sometimes, they are just not declared because the owner is avoiding paying tax on the rental revenue or does not want to bear the cost of the upgrades or permits required.
Unauthorized suite – A rental suite can be unauthorized by rental restrictions imposed by strata (if one exists). Strata bylaws can restrict the number of rental suites in their strata community.
If I buy or have an unauthorized suite, can i still rent it out?
The statistics speak for themselves, many BC suites are illegal and rented out. BC recognizes the advantages of secondary suites to help with increasing rental choice, providing lower cost rental stock, and providing financial mortgage help for homeowners – but – the primary concern is the proper safety inspection of secondary suites. Many of them do not comply with all the rules yet they continue to be rented out. Be aware that renters have rights according to the Residential Tenancy Act regardless of a suites' legal status.
New Legislation on rental restrictions | READ MORE
In Dec 2018, BC's Housing Task Force report recommended strategies to increase the rental housing stock using secondary suites. There is proposed legislation to allow homeowners to be exempt from strata bylaws to restrict rentals. This is currently a hot topic and will be part of another blog if there is interest.
What are the risks in renting out an illegal suite?
The reality is that there are many homeowners who currently do not go through legalization of their suites; some may not be familiar with the procedures; some fear the costs will be too high; some avoid the taxes associated with declaring their suite. Regardless of why, here are some risks to consider:
If a suite is reported by the tenant, neighbours, or anyone that has a reason to report you (noise, disagreements, etc), it could trigger an inspection. The result may require you to bring your suite up to code and possibly lead to fines if you do not comply with timeframe.
Insurability of your suite or home is affected when safety permit standards are not met (examples include fire and electrical standards). During an insurance loss claim, homeowners who did not declare their illegal suite may find themselves violating the terms of their insurance agreement.
If you are in the process of buying a home with an unauthorized suite, and you are using the income from the rental of the suite as a mortgage helper, the mortgage lender may reduce or even refuse the benefit of that income.
Many homeowners rely on long-term tenants who have good history to mitigate the risks of renting out illegal suites and not trigger a report.
I don't like risk, how do I build or legalize a suite?
The benefits of legalizing your suite including less risk as mentioned above and increased value when selling a home. It is in your interest to understand the costs and effort involved to legalize a suite. The steps to legalize a suite are different in various cities due to different zoning bylaws. However, the general steps are similar. For the purposes of this blog, I will list the Steps for Vancouver below but will provide links for other cities.
Other City Guides – Secondary Suites